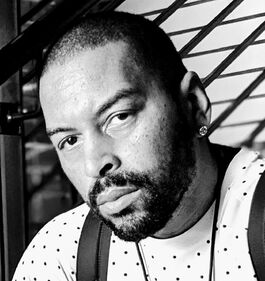 Kim Renard Nazel (born June 17, 1965) or known as Arabian Prince or Professor X, is an American rapper, singer, songwriter, record producer, and DJ. He is a founding member of N.W.A.
Carrer
[
]
Arabian Prince started working with Bobby Jimmy & the Critters in 1984. In 1986, he became a founding member of N.W.A, but left over royalty and contract disagreements. He also produced the hit single and album for J.J. Fad, "Supersoc". After leaving N.W.A, Arabian Prince began a solo career.
His first album, Brother Arab, was released in 1989 with the single "She's Got A Big Posse"; Where's My Bytches followed in 1993. In the mid-2000s, he started releasing music again, with his "Professor X" project on the Dutch label Clone Records. One of his songs was included on the 2007 video game, College Hoops 2K8.